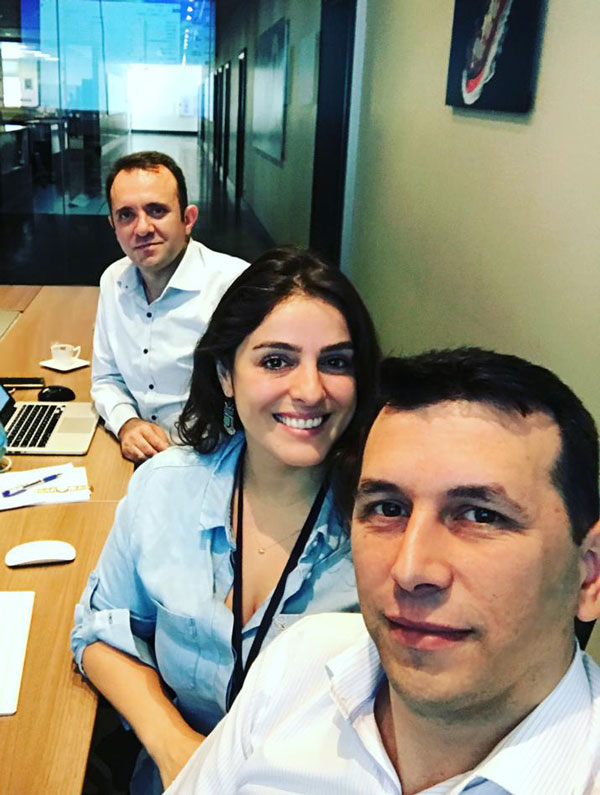 As Infodrom Yazılım, we have been operating since 2004.
Infodrom is a software consulting firm established in 2004 to provide corporate services with best consultants, who have individually been consulting numerous middle- and large-scale enterprises in their areas of expertise since 1995. Turkey's most experienced sectoral consultants develop and run Logo Business Applications.
Established in 2004 by three partners with only a few customers and a tiny office with the right to use only half of it, Infodrom added new colleagues to its staff in a short time thanks to its references obtained by hard work and fair trade, made agreements with new customers and performed many successful projects. Today, Infodrom continues to deliver high-efficiency services with added value to its customers, employees, ecosystem and country with its team of 25+ employees at its new office and home offices in the new order.
Thanks to their experiences in application consulting projects in various sectors for many years, Infodrom's consultants have mastered the business language and observed sectoral critical business needs. As a result of this know-how and experience, they are able to use the consultancy methodology to identify business needs of middle- and large-scale enterprises to contribute to achieving their corporate goals. In addition, they develop systems to match and report all activities of a business with the company's general infrastructure and information flow system. By this means, they offer key solution projects with highly efficient applications.
Infodrom's project managers consist of multidisciplinary employees ranging from application consultants to support and software specialists. Each consultant has knowledge of many subjects and has expertise in at least two areas. In their work, experts take an interdisciplinary approach by working together and providing interactive solutions.
Sectoral Experience
Our experience with successful projects in 43 different sectors.
Equality of Opportunity
We care about equal opportunities and differences with our 52% female employee ratio.
Sustainable Success
We accompany the growth journey of more than 1,000 companies.
End-to-End Project Management
We are always with you during the turnkey project delivery process and after.
Powerful Staff
We are at your service with our expert project, support and software staff.
Production Management Information
We successfully complete production projects with our knowledge of Cost Accounting.
With projects on Process Management, Human Resources, Financial Accounting, Warehouse Management Systems, Production and Cost Accounting, Production Planning, Quality Management and Customer Relationship Management, we provide consulting services and produce turnkey projects by developing complementary software products when needed.
To become the leading consulting and software company that adds power to customers with our ERP solutions.
To create benefits and value by enabling businesses to configure, manage, and report their business processes through our ERP software based on our experience, efficiency, and effectiveness.
To be Efficient
To be Quality
To be Economical
To be Profitable
To Comply with Laws